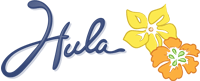 Novell has officially ended development of Hula, its open source email server stack. For those involved in the Hula community the news was not unexpected but it will be a shame to see go what once promised to bring a breath of fresh air into the rather staid life of open source email and webmail services.
History
In its prior, closed source life Hula was named NetMail and was sold as a lite alternative to GroupWise for webmail users. Back in early 2005 Novell open sourced Hula to great fanfare and pitched the project as a concise and up to date alternative to the postfix/imapd/Squirrelmail stack dominant amongst most Linux email solutions. The idea was a good one, the existing stack is a pain to configure, disjointed and the Squirrelmail component is really showing its age. Hula offered a complete, concise and functional alternative that was well tested and had an exciting development path plotted out.
Unfortunately for Hula problems began to rise very quickly. The underlying mail storage engine had significant problems requiring a complete rewrite and the 'Web 2.0' style interface which promised to blow people away took forever to emerge. The consequences of these problems set the project back significantly. The rewritten engine whilst significantly improved lacked a stable migration path for existing Hula users, trapping many in older versions and causing others to think twice before deploying or even testing the system. Delays in the interface put Hula significantly behind in terms of user experience when compared to its competitors like GMail, Yahoo Mail, Zimbra, Scalix and RoundCube.
At the beginning of 2006 with the services component of Hula in trouble and the interface lost in limbo-land it was not a good time for Novell to hit financial troubles resulting in staff cutbacks and a refocusing of efforts. These changes shifted Hula's development priorities, gone was a complete email server stack and in its place was the concept of Hula-Lite, a Webmail/Calendar interface which could talk to numerous email back-ends. This concept seemed promising but again a lack of development progress brought on by a limited commitment from Novell and almost zero community developers stalled the project once more. The writing was on the wall for Hula when its lead developer, Dave Camp recently left Novell. The nails were finally put in the coffin when on the 28th November Peter Teichman announced on the Hula mailing list that Novell would no longer be committing development resources to the project.
What went wrong?
The greatest unresolved issue that surrounded Hula from its conception was how Novell expected to concurrently develop two separate email systems (GroupWise and Hula). If Novell saw an opportunity for an open source email stack then it would have made more sense to open source aspects of GroupWise. This would have allowed them to bask in the feel good glow of the open source community whilst allowing themselves to concentrate efforts on a single server stack. Such a move would also have made better financial sense as a simple migration path from a 'free' open source service to license-based closed source model could have been offered to users. Such a strategy is what Zimbra and Scalix offer and for the most part it appears to be working very well for the two companies concerned. By dividing their efforts Novell sent out mixed messages about the two products and created inefficiencies within the company by effectively having two teams doing the same thing.
Another major factor in Hula's demise was the manner in which its launch was handled and the resulting troubles which ensued. Confidence is a key factor in any software and is very difficult to get back once it is lost. Initially following Hula's launch hundreds (if not thousands) of interested people downloaded the binaries and tested the software. By and large everyone was impressed and for a while the community was very strong. Unfortunately during this time news of the email storage redesign was made public. For users it was like getting a car and then finding out the engine was no good and had to be replaced with a completely different one that didn't quite fit the space available. Consequently many people, including myself, left Hula in search of an alternative rather than face the problematic and painful task of being guinea pigs during the storage migration period. Novell would have fared better if they had addressed these significant architectural issues before Hula's public launch or terminated the entire project then and there if the task was deemed too difficult.
The future
Novell's relationship with Hula maybe dead but the project will continue to live on. How things progress (if at all) will be interesting to see. Alex Hudson is the most vocal community member and he has already begun to rally Hula supporters to see if Hula can get back on some sort of track again. I have my fingers crossed that he and what remains of the community can make some progress in this endeavor.